Student life at École Notre Dame des Victoires (NDV) includes a large variety of offerings from the annual Talent Show to French club to Student Council. NDV students participate in student government, they volunteer for beach clean-ups, and they pack lunches for the homeless. At NDV children learn to play chess and what goes in the blue recycle bin and what goes in the green compost bin. They learn to paint, sing, sculpt, and act. NDV students are serious students, and they're active in their communities. NDV students are involved and engaged and are well regarded by Bay Area high schools for their participation in the world beyond the classroom. NDV students are cello players, altar servers, and soccer stars; lacrosse players, coders, and practitioners of martial arts; they're acrobats, skiers, ballerinas, and piano prodigies.
Learn more about the many branches of student life at École Notre Dame des Victoires.

Art Workshops
Each semester, the art teacher offers a series of after school workshops open to students of every grade for an additional fee. Projects include leather work, pottery, knitting, watercolor, crafts, creating terrariums, fabric painting, making Christmas ornaments, and tie dye.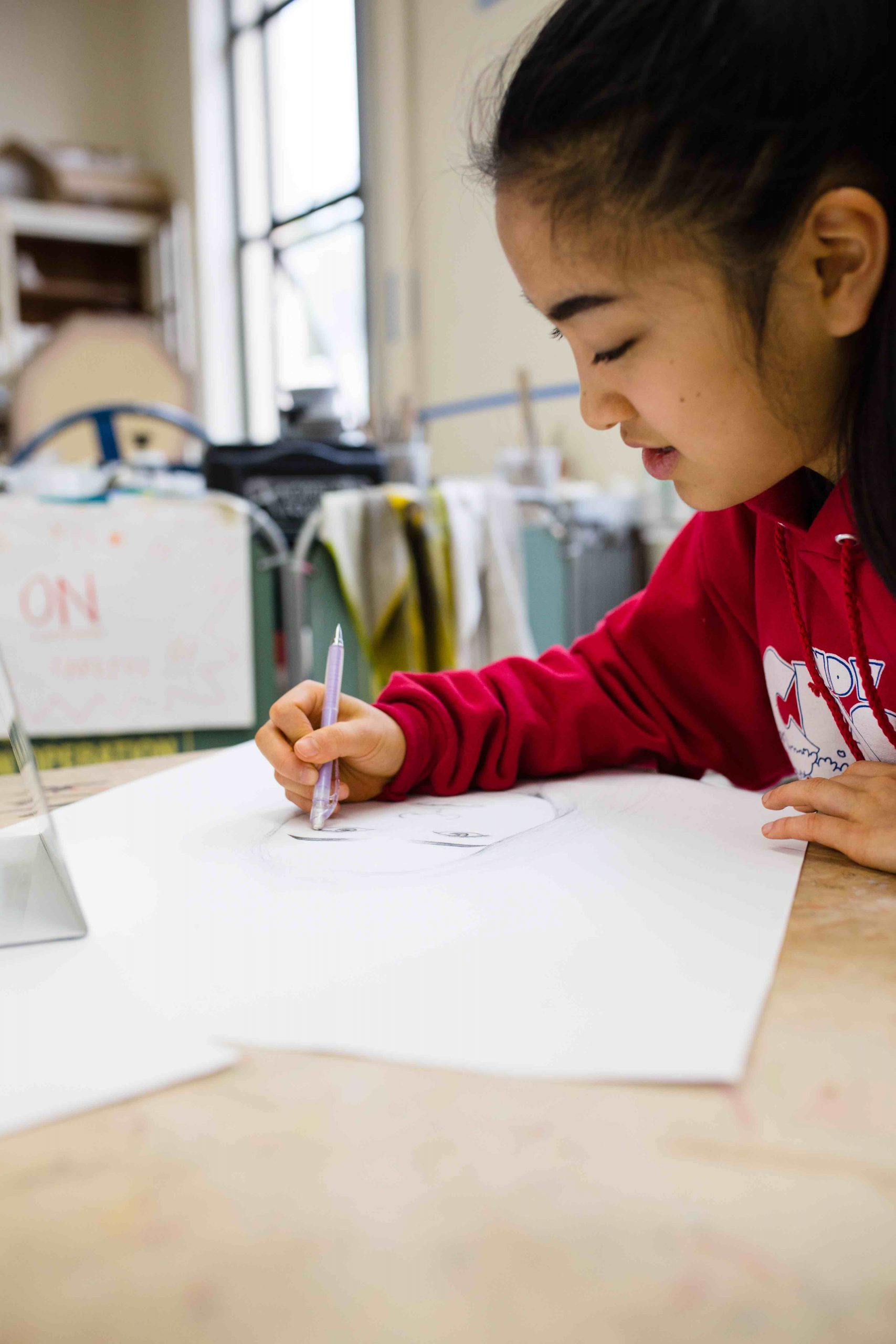 CJSF
The CJSF is a service organization with the motto "Scholarship for Service." It is open to qualified students in the seventh and eighth grades who have achieved a minimum of 3.5 GPA. CJSF sponsors a Canned Food Drive, a Warm Clothing Drive, Petit Dejeuners several mornings throughout the year, a Penny Race, and serve as Peer Tutors.
Community Outreach
NDV students conduct a variety of community outreach activities throughout the year, including a warm clothing drive, a canned food collection for the SF Food Bank, the Penny Race, the Giving Tree, and the Mission Carnival.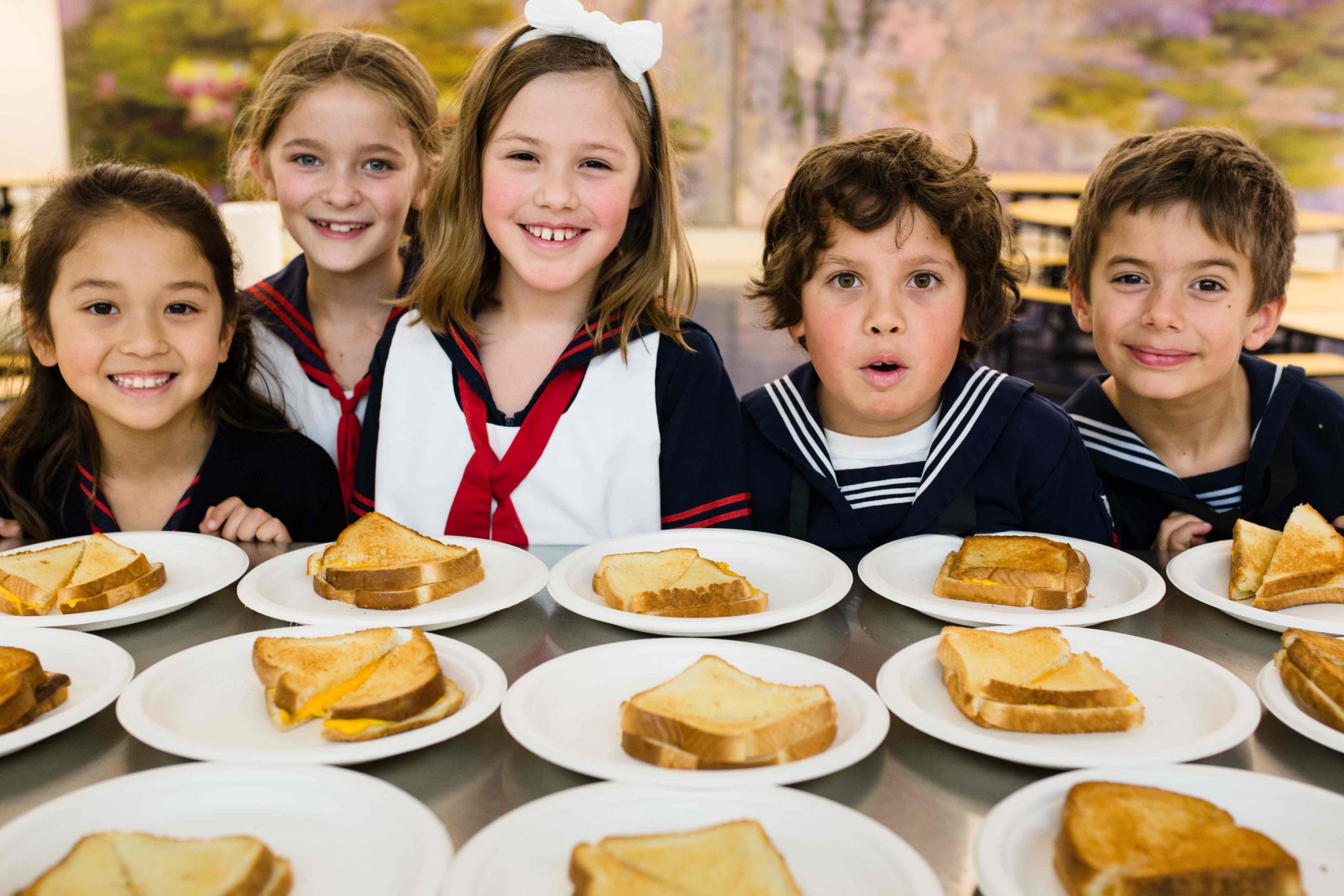 Clubs
NDV offers a variety of clubs to serve the diverse interests of its student body.
Knitting Club (all grades)
Chess Club (3rd-6th)
French Club (4th-8th)
Robotics Club (5th-8th)
Ecology Club (6th-8th)
Science Club (5th-8th)
Coding Club (3th-5th)
Clay Club (2th-8th)
Drama Club (K-8th)
Memory Book (5th-8th)
Music Lessons
Students are offered onsite private piano, violin, and cello lessons by independent music teachers during the school day or before/after school by special arrangement. Music recitals are scheduled in the spring.
NDV is home to the Villa Sinfonia Chamber Orchestra. Villa Sinfonia is made up of musicians of all levels, from well-known local professional musicians to school-aged children, many of whom take violin and cello lessons at NDV. The orchestra has performed at Carnegie Hall, as well as a variety of European countries.
Robotics
Students in grades five through eight are eligible to participate in the Robotics Club and compete in local tournaments. Robots are programmed to complete various missions.
Safety Patrol
The Safety Patrol is a service-oriented program for fifth-grade students and is supervised by a faculty member. The members assist students at the curb as they load and unload at morning drop-off and afternoon dismissal time. They also help to keep the parents' cars moving in the carpool lane.
Student Council
Students in grade four through eight may run for Class Representative to the NDV Student Council. Qualified students entering the eighth grade are eligible to run for the year-long offices of President, Vice President and Commissioners of Sports, Publicity, Religion, Spirit, and Ecology. Qualified students entering seventh grade may run for Secretary and Treasurer. The Student Council meets two mornings per month and actively leads and participates in morning assembly and various school events.
Student Competitions
NDV students take part in various academic competitions throughout the year, including the Geography Bee, the Spelling Bee, the Robotics competition, and the Academic Decathlon.

École Notre Dame des Victoires
659 Pine Street
San Francisco, CA 94108
ph 415.421.0069
office@ndvsf.org
Église Notre Dame des Victoires
566 Bush Street
San Francisco, CA 94108
ph 415.397.0113
ndvsf.org
NDV is a member of the Western Association of Schools and Colleges, the Western Catholic Educational Association, the CSJ Educational Network, and the Society of Mary.