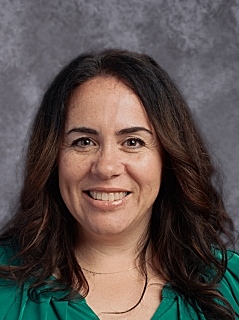 Thank you for your interest in Ecole Notre Dame des Victoires. We look forward to meeting you and your child and introducing you to the Notre Dame des Victoires community!
Students at Ecole Notre Dame des Victoires (NDV) come from different and far-reaching neighborhoods throughout San Francisco, as well as from various cities within the greater Bay Area. The administration and the faculty welcome a diverse student population thus creating a rich academic environment for all its students. NDV does not discriminate on the basis of race, national and/or ethnic origin, sex, or disability in its educational policies, admission policies, scholarship and loan programs, athletic programs, or other school-administered programs.
We encourage you to attend Family and Class Masses or attend some of the many school activities. Participating in these activities will give you a flavor for NDV's dynamic community as well as allow you opportunity to meet NDV parents and ask them questions you may have about the school.
You can find a list of upcoming events, here.
STEP BY STEP INSTRUCTIONS
Take a Tour
Come and visit Ecole NDV. Schedule a tour via the button in the sidebar labeled "Visit NDV".
If one of the provided tour dates does not work for your family, please email admissions@ndvsf.org to make an appointment.
Admissions Packet
This packet includes detailed information and forms required for submitting your application. Download the GR 1-7 Admissions Packet under "Forms & Resources".
Please mail your completed forms along with a $110.00 non-refundable application fee to:
Ecole Notre Dame des Victoires
Attn: Admissions
659 Pine Street
San Francisco, CA 94108
Applications with supporting documents due January 31, 2020. Applications after January 31st will still be accepted. Entrance for grades 1-7 is dependent on availability, and for the most current information, please contact the school directly.
Student Evaluation
Upon receipt of your completed application with all supporting documents, and reviewed, we will contact you to schedule a shadow date. Shadow dates will be scheduled for late February and March. Students will be assigned a student ambassador "buddy" and will visit their perspective class for a full day experience. Student applicants will be administered an assessment for readiness for our program. Admission decisions will be made by late March.
Notification Letters
Admission Status Letters for Grades 1-7 are ongoing between February and June.
If your child is accepted to the school and the class you are interested is filled, your child will be placed on a waiting list and we will contact you when an opening occurs.
2019-2020 School Tours (Required)
Thursdays at 8:45 a.m.to 10:30 a.m. on the following dates:
December 5, 2019
January 16, 2020
January 23, 2020
Or by appointment.
High Schools Attended
The Bay School of San Francisco | Convent of the Sacred Heart | Immaculate Conception Academy | International High School | Lick-Wilmerding High School | Lowell High School | Mercy High School San Francisco | Mercy High School Burlingame | Sacred Heart Cathedral Preparatory | St. Ignatius College Preparatory | Stuart Hall High School | University High School | The Urban School of San Francisco | And More!

Ecole Notre Dame des Victoires
659 Pine Street
San Francisco, CA 94108
ph 415.421.0069
office@ndvsf.org
Eglise Notre Dame des Victoires
566 Bush Street
San Francisco, CA 94108
ph 415.397.0113
ndvsf.org
NDV is a member of the Western Association of Schools and Colleges, the Western Catholic Educational Association, the CSJ Educational Network, and the Society of Mary.