Catholic Youth Organization
NDV's structured sports teams begin in 3rd Grade as a part of the Catholic Youth Organization (CYO). Students play volleyball, soccer and basketball. Parents and alumni volunteer coaches are trained by the Catholic Charities Catholic Youth Organization (CCCYO) with an emphasis on:
Team building
Sportsmanship
Skill development
Healthy competition
Teamwork
Lifelong learning skills
Healthy individuals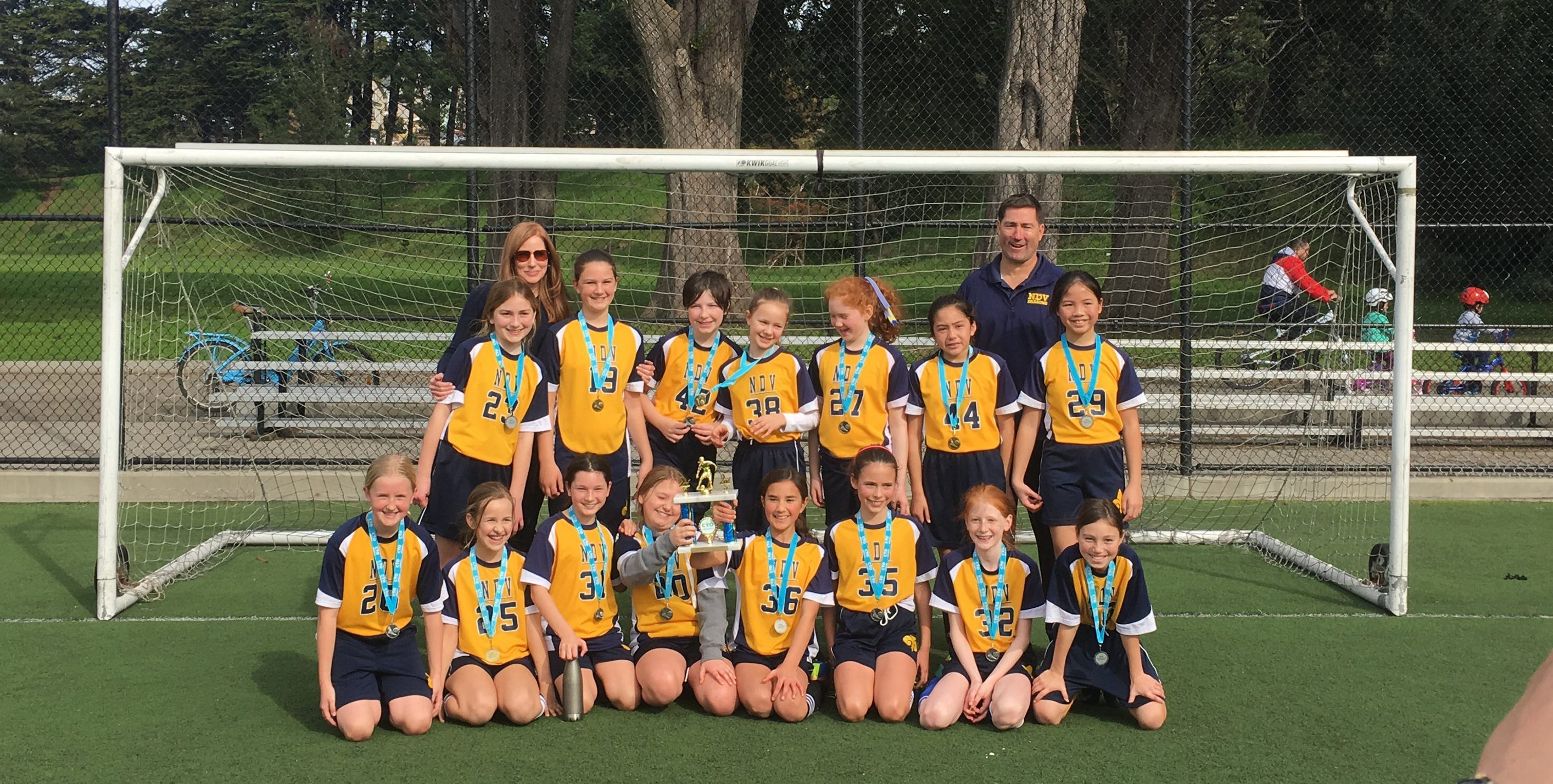 All coaches are acknowledged twice annually, at the end of each sports season and during a Family Mass at the NDV Church where they receive a blessing and formal thank you for sharing their gifts and talents as coaches.
The NDV community takes pride in our downtown gymnasium, the site of numerous tournaments throughout the year.
In addition, CCCYO sponsors an annual, citywide cross-country event in the fall and a city-wide track and field meet in the spring in which NDV students participate.
CYO Prayer
God, we pray that our hearts be open to see your presence in and through sports: We pray for athletes…
who, through sports develop character and values. We pray for coaches…
who place players before winning and value sportsmanship. We pray for parents…
who love their children for who they are, not for how they perform. We pray for officials…who inspire fair play. We pray in God's name. Amen.

École Notre Dame des Victoires
659 Pine Street
San Francisco, CA 94108
ph 415.421.0069
office@ndvsf.org
Église Notre Dame des Victoires
566 Bush Street
San Francisco, CA 94108
ph 415.397.0113
ndvsf.org
NDV is a member of the Western Association of Schools and Colleges, the Western Catholic Educational Association, the CSJ Educational Network, and the Society of Mary.